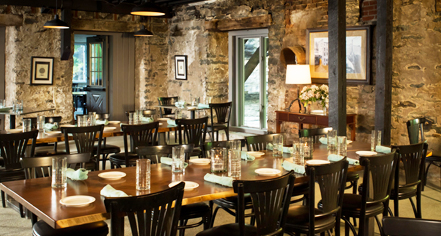 Places to Eat in Hawley PA
Looking for a place to socialize, eat, drink, and be merry? The Crazy fingers restaurant is a family friendly dining and bar experience and a hot spot for locals and travelers alike. The Crazy Fingers has a variety of appetizers and entrees from bar food to seafood. They are known for their "Phat Wraps" with multiple types including Cucumber Wasabi Tuna and Chicken Cheesesteak. Crazy Fingers prices reasonable for appetizers  and very affordable for entrees.
This Italian steakhouse has great food and great views overlooking Lake Wallenpaupack. They allow various functions and have entertainment throughout the summer. The Gresham serves lite fare foods and has a wide selection of appetizers, specialty salads, and steak sandwiches. The Chop House is a great place for a date night or celebration. Prices are reasonable for all menu items.
Here's a  local dive that looks the part and serves the part. With a menu that provides all the diner classics, the Hawley Diner is known to have the "best breakfast in the Poconos". The diner has a daily buffet line as well as a "soup of the day". Prices are cheap as you step into a classic time past at the Hawley Diner.
Both a bistro and pub, Cora's serves three meals a day including a nightly happy hour from 10pm-midnight. The menu includes pub food as well as chiabatta sandwiches and high fine entrees. Try the stuffed flounder, veal welwood, or eggplant roulettes. Enjoy of glass of wine or beer at the bar for a sophisticated and delicious bistro experience. A place for adult dining and gatherings. Prices for sandwiches are reasonable while various entrees are expensive.
Head south from downtown on Lake Wallenpaupack for one of the best views and best dines in town. The Boat House is an exciting venue to take in the sounds, sights, and tastes of Hawley. From live music to dazzling dinners, the Boat House provides a classic American restaurant experience with varieties of food and drink. The Boat House specializes in their surf and turf including a mix and match sea entree menu. Prices are relatively expensive, but you can't beat the views and taste of Hawley at the Boat House.
Not far from downtown and perched upon the Wallenpaupack Creek, the Glass provides the best wine and dine experience in town. Enjoy small plates of fresh greens, meats, and cheeses while experiencing the diverse selection of wine, beer, and specialized American Spirits. Located at the Ledges Hotel, the Glass is a place for fine and luxurious dining and drinking. An experience you have to see to fully understand the beauty of Hawley and the Poconos.
Not only a dreamy bed and breakfast, but the Settlers Inn restaurant is a precious dining joint for its guests and the public. Chef Ben Sutler prepares seasonal menus that in itself are four solid reasons why diners love to come back to this Poconos restaurant. In the summer, have your cocktails outdoors in the garden or the terrace. And in winter, cozy up by the fireplace in the Chestnut Tavern. From breakfast to dinner, get your taste buds ready for the Settlers Inn.