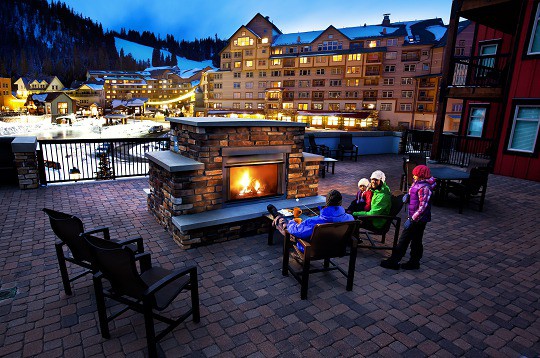 Moving to Winter Park, Colorado? Here's What You Should Know
Winter Park is just off of Route 40, located in Grand County, Colorado. It's an ideal location for people who ski regularly and simply love the great outdoors. There are plenty of things to do year-round from local annual events to the adventures that await in the wilderness.
Thinking of moving to Winter Park? Take a look at a few things you should know about this stunning place.
There's More Than Just Skiing
First thing's first: let's dispel any assumptions that Winter Park is only a ski destination. Certainly, skiing is what Winter Park is known for, but there's also plenty more outdoor activities to partake in. You'll find the town ideal if you enjoy skiing, but there are a couple other outdoor adventures awaiting you in Winter Park:
Mountain Biking: Bike trails are often overlooked by novice Winter Park tourists, but they're nothing to ignore by any means. They offer stunning views and amazing rides for beginners and experts. And if you're ever worried about finding maps or trail descriptions, Mountain Bike Capital USA has great resources.
Hiking: If there's mountain biking, you bet there's hiking. While winter is a big deal for Winter Park, the warmer months lend itself to great hiking adventures.
Snow Tubing: In addtion to skiing, snow tubing is actually one of the most popular activities in Winter Park. It's fun for any age and it's a truly exhilarating experience.
Rocky Mountain National Park: Located north of Winter Park is Rocky Mountain National Park and you'll regret never visiting. A trip to the park makes for a great family day trip. It's open year-round, too.
The Nightlife is Amazing
Winter Park may not be New York City, but it has a special charm to it that makes it a great place to live. Residents and locals alike engage with the city's nightlife frequently whether it's at Pepe Osaka's Fish Taco Tequila Bar and Grill or at Winter Park Pub. The community is very close knit, too, making it a very neighborly atmosphere.
There's a Long List of Attractions
Because Grand County, CO is home to Winter Park Ski Resort, there are endless attractions not only for tourists, but also locals. Along with the many pubs and taverns throughout the town, there's an abundance of adventurous activities. Winter Park doesn't allow boredom given it's list of attractions. Here are a few things locals and tourists can partake in:
Amaze'n Steamboat & Amaze'n Winter Park: Just off of Route 40 sits an adventure park that includes a massive human maze, a bungee jump, a mini-golf course, and lazer tag.
Hideaway Park Brewery: This is a small gathering place for friends, family, and colleagues. It's become the stomping grounds for many locals to come and enjoy a cold one.
Grand Adventure Balloon Tours: If you think walking the mountain trails of Winter Park is stunning, try seeing an aerial view of the mountains instead. You can't catch beautiful views like these anywhere else. With the Rocky Mountains as a backdrop, you can glide across the beautiful evergreen forests and enjoy the crisp air on a hot air balloon ride.
Browse through this Winter Park attractions list for more great things to do there.
About the Author: Sarah is a guest contributor from Real Estate of Winter Park, providing real estate options in Grand County, Colorado for home buyers and sellers.